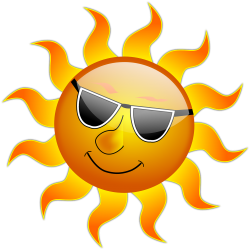 Kenny's IGA has graciously agreed to honor the food vouchers issued to pick up a bag of food for your family each week. Families can go anytime each week to get their food. They can pick up their food between Sunday and Saturday during regular hours at the store close to their home/work.  On the enrollment form (one per family) it is important they list first and last name of all students in the household, and the name of parent/guardian who be picking up the food. The number of bags of food per week for each family is determined by number of kids in the family. The staff at Kenny's will issue the bags by what is on the voucher.  The staff at IGA attempt to give different items in the extra bag(s), and extra bread/etc.Only the people listed on the voucher are permitted to pick up the food. You may be asked to show ID. Please do not ask the staff at Kenny's IGA to give you more than one week at a time. If you are out of town one week or miss a week, you cannot redeem it later. 
*Deadline is May 15th but we will have some availability to add additional families after that cutoff*
Click 2019 Summer Food Program at Kenny's IGA to fill out an application and return to a Backpack Food Coordinator or the Oceanlake front office. 
If you need more food for the summer, here is a list of places to go for help. Also included are other resources for you and your family. 
COMMUNITY RESOURCES
FOOD BOXES
Lincoln City Food Pantry
Coast Vineyard Church, 1505 NE 6th Dr., Lincoln City
HOURS:
Tuesday 2:00pm-6:00pm
Thursday 2:00pm-6:00pm
Last Saturday of each month 10am-12pm 
FREE MEALS
St. James Episcopal Church
2490 NE Hwy 101, Lincoln City
541-994-2426
HOURS: 
Monday 5:00pm-6:30pm
Thursday 5:00pm-6:30pm
Saturday 9:00am-10:00am
FREE LUNCHES 
Panther Creek Community Center
655 N. Wayside Loop, Otis
June 25th to August 14th
Mon-Fri from 12:30pm to 1:00pm
B'nai B'rith Camp
June 18th to June 22nd
Mon-Fri from 12:00pm to 2:00pm
The Ridge Apartments
3340 SE Harbor Dr., Lincoln City
June 25th to August 16th
Mon-Fri from 11:30am to 12:00pm and 3:30pm to 3:45pm
Neighbor For Kids
634 SE Hwy 101, Depoe Bay
June 18th to August 31st
Mon-Fri from 12:00pm to 1:00pm (ages 1 to 18 years old)
Lincoln City Warming Shelter Resource Center
1206 SE 48th PL, Lincoln City
June 18th to August 31st
Mon-Fri from 11:00am to 3:00pm
Shiloh: The Gathering Place
2139 NW Hwy 101, Lincoln City
(Call for details: 541-921-9105)
FREE Lincoln County Transit bus passes to meal sites June 6th to September 3rd
Call Amanda 541-264-0457 for details.
URGENT CARE
Samaritan Coastal Clinic
FREE CLOTHING
825 NW Hwy 101, Lincoln City
541-996-7480
Seventh Day Adventist Church
2335 NE 22nd St, Lincoln City
Wednesdays from 9:00am to 12:00pm
541-994-2449
TRANSPORTATION
Call for pickup, locations and times at 541-265-4900
Cost: $1.00 per ride
DOMESTIC VIOLENCE SHELTER
My Sister's Place
541-994-5959
ALCOHOL AND DRUG TREATMENT
Truman Recovery in Newport
541-265-2971
Discovery Counseling
541-574-9050