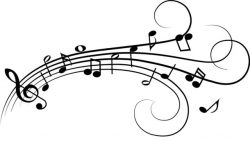 Come check out the winning artwork from Oceanlake Elementary's "Music Is What Feelings Sound Like" art contest! For this contest, Oceanlake students had to identify the feelings in a piece of music and create art that demonstrates those feelings. One to three pieces from each classroom were chosen to represent the project at a very special fundraising event this weekend.  
This Friday, the 21st, Kate Morrison, of Kate and the Crocodiles and Pink Martini fame, will be performing alongside bassist David Captein. Our award winning Taft High jazz band will be their opening act. This would be a wonderful opportunity for your family to not only admire the Oceanlake student artwork, but also enjoy an incredible night of music.
Join us at the Salishan Resort at 7:00 PM on Friday. We hope to see you there!
Check out the link below!