Volume 2, Issue 4, December 2018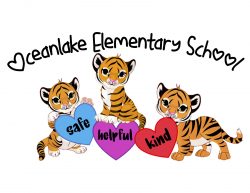 Our School Family Newsletter
Shubert's BIG Voice…Practicing Assertiveness
Our focus this month is teaching our students how to use their BIG voices to speak up when they don't like something that is happening. Our school had an assembly at the end of November. We read "Shubert's BIG Voice" that taught students how to use their assertive voice. Shubert the lightning bug showed us that his words are more powerful than hands that hit or feet that kick. Shubert also finds that using assertive words has power.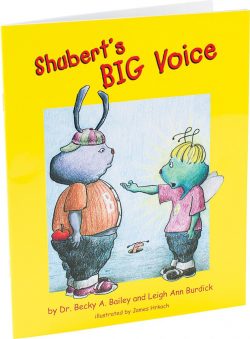 Using your Assertive Voice
"I don't like it when you push me. Walk around me please."
"I don't like it when you take my spot in line. If you want to stand there, just ask me."
"I don't like it when you call me names. Please call me by my name."
Important Dates
Dental Treatment & Followup Dec 11th-14th 

Aquarium Assembly Dec 14th

Winter Concert Dec 18th-Dec 20th (check with your student's teacher for time)

Parent Education Class Dec 20th

Winter Break – No School Dec 24th-Jan 4th

Students Return Jan 7th

Friday's Tiger Pride (wear your t-shirt)
Attendance Rating
Oceanlake has an attendance rating of 93% to start off the month of December. Kindergarten is at 92%, 1st Grade is at 93% and 2nd Grade is at 93%. Our goal is 95% or higher. 

Right now our focus is on overall attendance, when we get back from break we are going to start reporting on regular attenders. Regular attenders are students that attend school more than 90%.
Student Safety Team
We have our new safety team members for this month (listed right to left): Willa, Aubree, Tyler, Kylie, Andie, Brianna, Tristan, Riley, and Anthony.
They are safe by modeling safe behaviors around the school, reminding others to be safe, singing a song at our assembly and by wearing the vest around the school.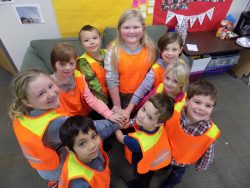 SMART Reading Program
SMART (Start Making A Reader Today) is a statewide program that began in 1991 by Oregon business leaders. First grade Oceanlake students have been participating for the past six years. The purpose of this program is to help students enjoy reading. Today there are 5,000 volunteers that read with 11,000 students each week throughout the state. 
If you would like to become a SMART reader, contact the school or go to the SMART web page at https://www.getsmartoregon.org
Site Council
Please help us to congratulate the following parents who were elected into Site Council:
Brittany Hull

Angela Lowe

David Sears

Jennifer Sparks

Devon Yarbrough

Valerie Young
Our first meeting is scheduled for January 29th from 5:00pm to 6:00pm. All parents are welcome to attend!
Parent Education Classes 

You're invited! Our next class is December 20. Our focus will be assertiveness.
Classes begin at 5:30 PM and end at 6:30 PM. Snacks and daycare will be provided!
Thank You's

 
Big thank you's to everyone involved with:
…..the Parent Group Cherrydale Fundraiser – $5937.95 raised!
…..the Thanksgiving Enrichment Camp
…..the Backpack Program
…..the HELP Program's Giving Tree
…..SMART Reading Program
Thank you for your continued support!
Past Newsletters