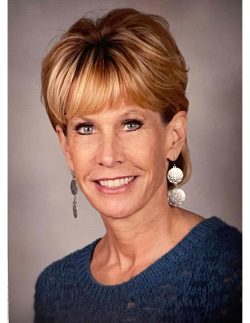 Dear Oceanlake Families,
It is my pleasure to welcome you to the 2022-2023 school year. My name is Dr. Mary Pitcher I'm honored to serve as your principal. This will be my 4th year at Oceanlake and my 16th year in education. It is great to be a part of a community where students, teachers, and parents support each other and strive to build meaningful relationships that focus on academic and social-emotional growth. Oceanlake currently serves students in kindergarten through second grade, helping them learn and thrive in their foundational years in education.
At Oceanlake, we consider ourselves a "School Family." Our School Family creates a positive culture and climate by building relationships through connection and care.  Our goal at Oceanlake Elementary is to give your child the best education possible, while still having fun and being safe.
I look forward to being able to meet and speak with all of you regarding the school and how we can work together to ensure the ongoing success of all our students.  Feel free to contact me with any questions, comments, or concerns at mary.pitcher@lincoln.k12.or.us.
We welcome your participation and support by soliciting your membership in the Parent Teacher Organization (PTO) and in the School Site Council (SSC). Also, we encourage parents to volunteer in our classrooms to assist teachers and students, chaperone field trips, and share in their child's learning. 
Sincerely,
Dr. Mary Pitcher